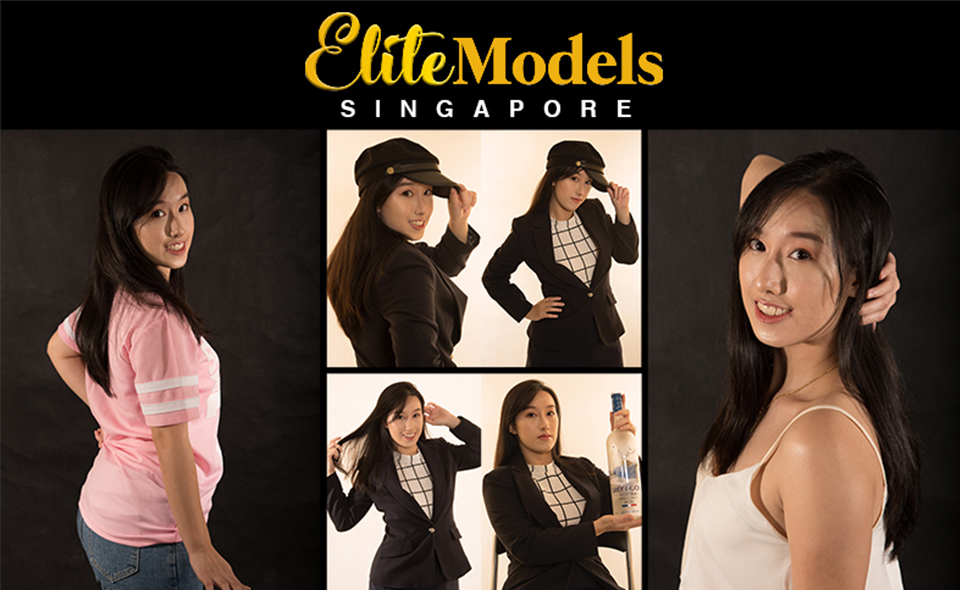 What Is A Composite Card?
A composite card functions as the business card of the model. It includes the model's title, stats, photographs, and their contact info. It include a close up headshot, and their stats beside the title or name of that model. The attributes of the model must be displayed beneath the headshot in the bottom right corner .
This is how a standard Model's stats should look like in a composite card:
Height

Vital stats (bust/chest, waist, hips)

Hair colour

Eye colour

Shoe size
In the portfolio of this model, it displays 4 or 6 images on the side. The photos should show off fashion and the variety of this design. This 'design' will be a portfolio for this particular model. This agency's contact information are located on the face of the card.
Why Should We Use A Composite Card?
Many times, you will find job requests coming to the agency searching for a specific type of model. For example, Caucasian female with blond hair. The booker will Maximize the composite card of all of the models who match this description and deliver it over to your customer. The customer will then select who they would like to throw or pick dependent on the composite cards. That is the reason why the pictures on the composite card must present the best side of the model.
A professional model must bring card and their portfolio book . During casting, the client request a card and will browse through the portfolio book. The card that is complete assists the consumer to monitor which model is ideal to represent them and who to oppose. It is very possible that a model without card would not be shortlisted.
Why Should We Update Our Composite Card Regularly?
The photographs on the model's composite card have to reflect his/her present look. If a model has made significant adjustments to his looks (different hair length or color), the composite card has to be upgraded. The photographs will also have to be substituted if there are better and newer photographs (magazine covers, global fashion shows, important campaigns, etc.).
The booker is the ideal person to find out which photographs to place on the composite card. They have the business experience and experience to understand what type of photographs will look good and seal the deal with the client.