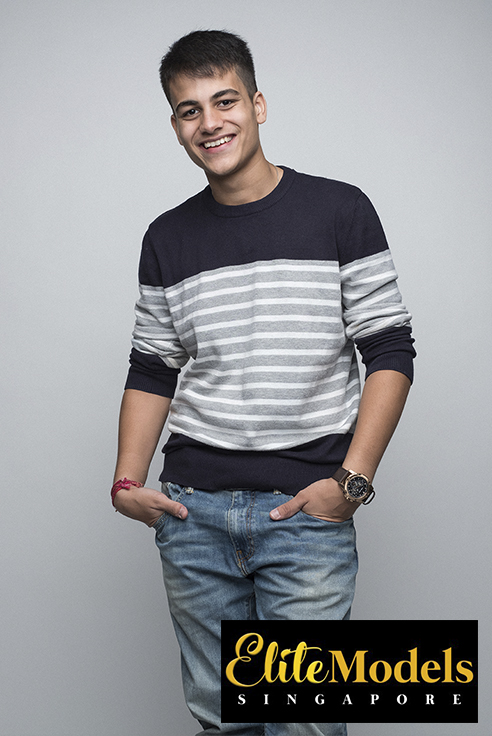 Address:
218 Changi Road #03-01 Singapore 419737
Email:
Enquiry@EliteModels.sg
Aryaman
Suitable for events, product launches, and printed advertisements.
His cheerful and friendly vibe is contagious enough to spread through his photographs to the viewers 
Aryaman never fails to leverage on his cute face to present a youthful image in most of his photo shoots. With his boyish charm, he can effectively engage a wide range of audience consisting of people from diverse backgrounds and of all ages, thus proving his relevance in promoting high-end brands, products and services. Furthermore, he is also a talented drummer and a natural actor, performing on stage regularly. Being well-trained in various martial arts like Taekwondo, kickboxing, boxing, and Iiu Jitsu, he is capable of maintaining a lean physique.