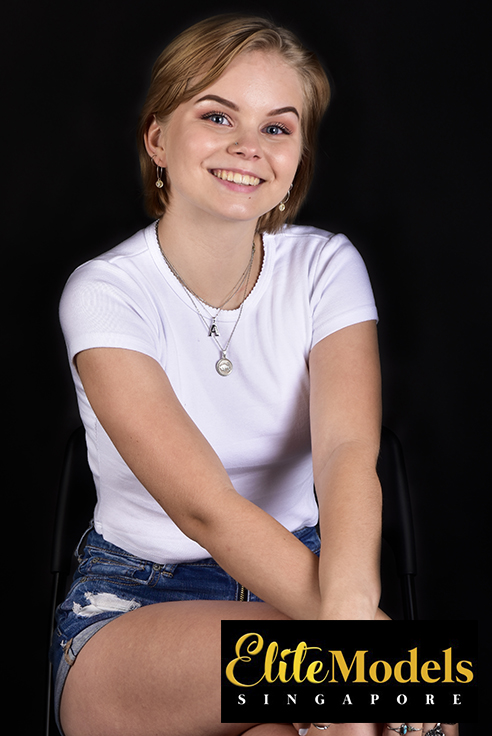 Address:
218 Changi Road #03-01 Singapore 419737
Email:
Enquiry@EliteModels.sg
Emily
Suitable for events, motor shows, printed advertisements, and video shoots.
An adventurous Caucasian gem who possesses a positive working attitude
Standing at 166cm, Emily is considered tall for her age and is a perfect subject for cameras that capture her best moments and postures. Her slim toned figure and flawless smooth skin further enhance her youthful appearance, making her a desirable model for printed advertisements that involve street wear and fashionable accessories. With her numerous years of experience being a counselor and a babysitter, she is an excellent communicator, who is easy to work with, giving her an attractive edge over her modelling counterparts when she successfully brings satisfaction to her clients.