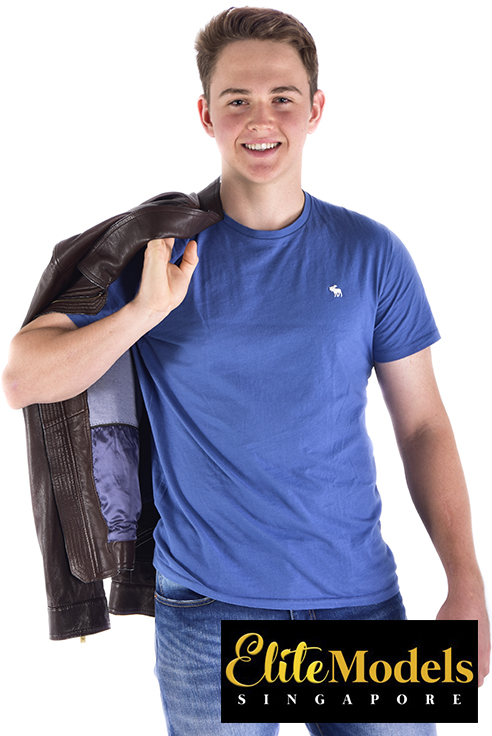 Address:
218 Changi Road #03-01 Singapore 419737
Email:
Enquiry@EliteModels.sg
Ethan
Suitable for sport events, printed advertisements, television commercials and product launches.
The ability to captivate his audience with his masculinity and great height is one of his unique selling points
Ethan's enthusiasm to learn something new out of modelling can be felt whenever he passionately strikes a pose for the camera. Flashing his megawatt smile and dressed in his business outfit, he is the epitome of teenage youthfulness that lends a touch of virility to all his photographs. With his suitability for family-orientated shoots, Ethan is definitely one of the best bets for commercial advertisements that deal with real estate, furniture and home appliances. Judging by his level of professionalism despite his young age, he will no doubt go far in this career.