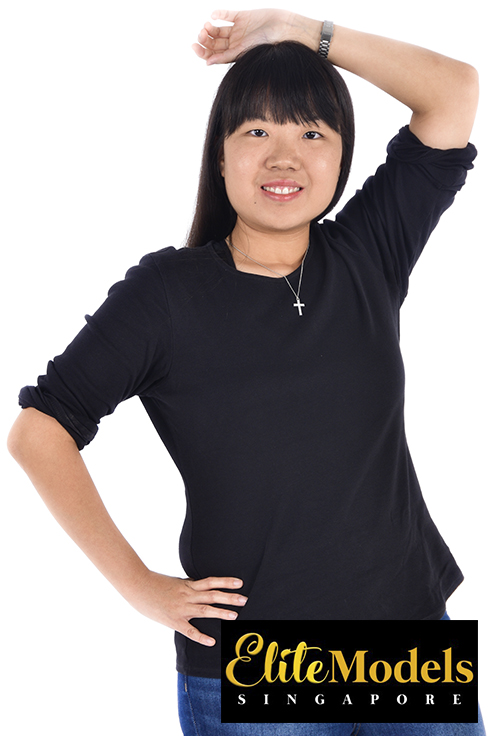 Address:
218 Changi Road #03-01 Singapore 419737
Email:
Enquiry@EliteModels.sg
Fangying
Suitable for events, product launches, video commercials, printed advertisements, and promotion.
A sporty martial artist constantly surrounded by an air of confidence
With her long soft hair draping below her shoulders and her smile, Fangying looks absolutely secure especially when she strikes a pose for the camera. Leveraging on the sophisticated vibe she naturally gives out, she can effortlessly appear professional in various outfits, ranging from classic attires to office wear. Owing to a smooth clear skin complexion that complements dark-coloured clothes, she will find herself easily cast in modeling assignments comprising hair and makeup photo shoots. Her vast experience in Taekwondo also allows her to be involved in the promotion of sport and healthcare products, making her a valuable model.