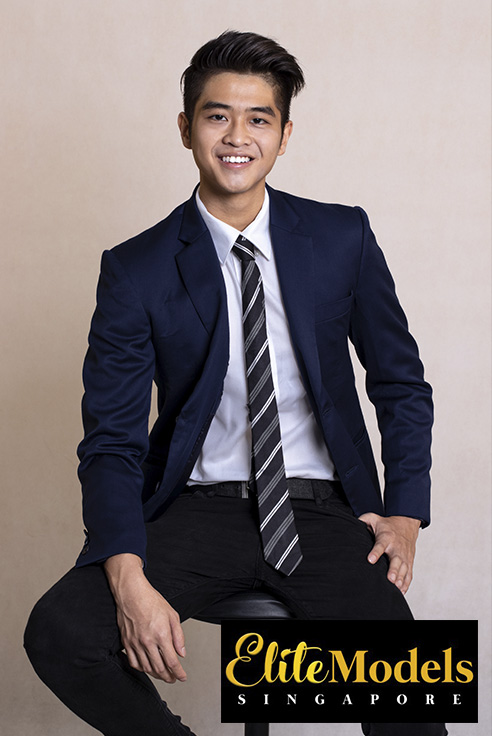 Address:
218 Changi Road #03-01 Singapore 419737
Email:
Enquiry@EliteModels.sg
Jun Wei
Suitable for fashion shows, runways, printed and video advertisements, and advertorials.
With his determination, this charming young lad is all set to take the modelling world by storm!
Jun Wei, a boyish-looking university undergraduate, has this unique adorable smile that is capable of brightening anyone's day. His first foray into this industry started when he participated in Shiseido Hair Show 2018, during which he performed a simple catwalk to showcase the hairstyle and outfits that were promoted by Shiseido, without any idea that that whole experience would have piqued his interest in modelling. As a result of always being willing and ready to learn the ropes, he has since proven to be an accomplished model.