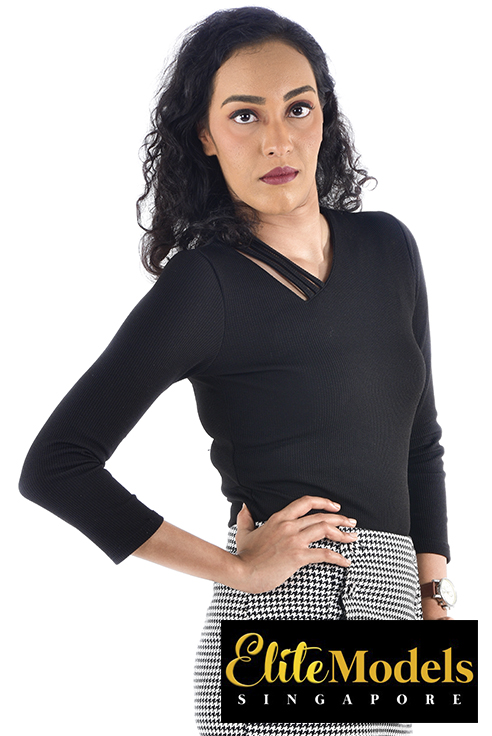 Address:
218 Changi Road #03-01 Singapore 419737
Email:
Enquiry@EliteModels.sg
Manisha
Suitable for fashion shoots, printed advertisements, events and videography assignments.
Her pair of sultry eyes speaks louder than words, having the potential to steal your heart away
Manisha has mastered the language of seduction with her coy smile while presenting a simple girl-next-door's appearance. Having her arms akimbo, head tilted slightly and body arched, she is all set to be the future top model of outdoor photography. Moreover, her passion in volleyball and badminton helps contribute to her well-toned body and healthy skin, bringing her closer to her dream of becoming a professional model. Her past experience modelling for SingHealth's magazines and Changi General Hospital's brochures has given her enough knowledge about the prerequisites of being a photography model.