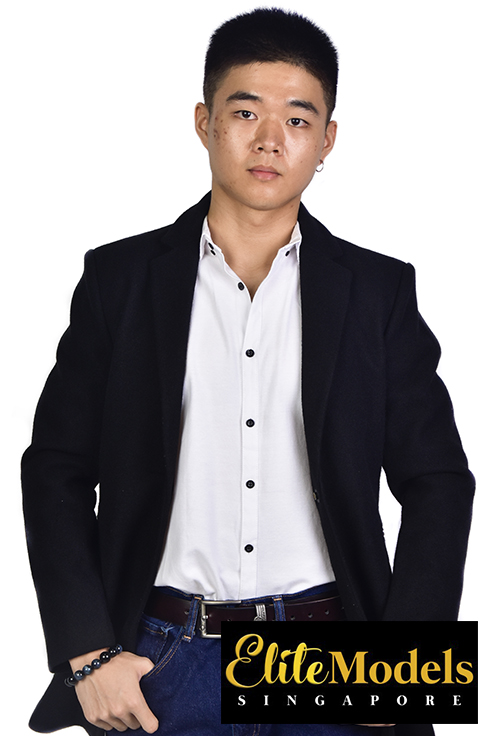 Address:
218 Changi Road #03-01 Singapore 419737
Email:
Enquiry@EliteModels.sg
Mingxing
Suitable for events, fashion runway, video commercials, and printed advertisements.
This cool fitness coach, hailed from China, is definitely going to set the pulse racing for the ladies with his masculine features!
As a gym and fitness enthusiast, Mingxing perpetually has this chilled expression plastered on his face, a trait that makes him suitable for the fashion runway, especially when he is standing tall at a good height of 1.8 metres. His years of training hard in the gym have paid off when he is clad in tight-fit casual wear, scoring him a plethora of clients from diverse industries like hospitality, sports, and beverage. Currently a professional fitness coach, Mingxing is the best example of a hunk with brain, contrary to the popular belief that you can either have brain or brawn.