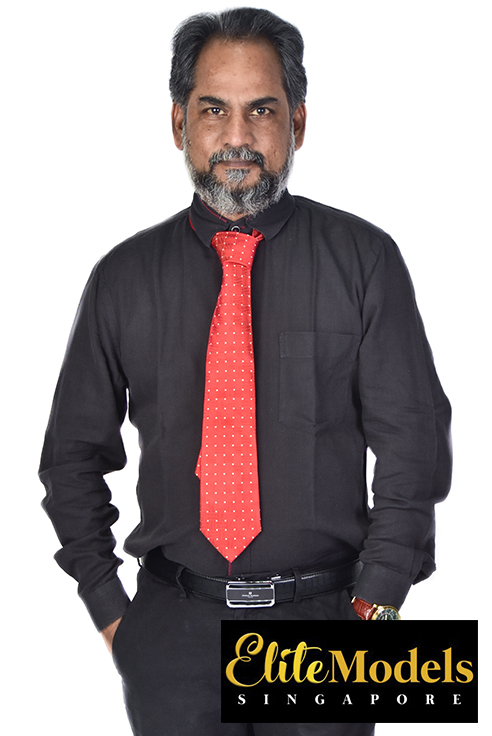 Address:
218 Changi Road #03-01 Singapore 419737
Email:
Enquiry@EliteModels.sg
Mohan
Suitable for events, television commercials and printed advertisements.
A calm stoic mature man who never fails to exude a confident vibe wherever he goes
Judging by Mohan's experience and wisdom in life, and looking at his well-maintained graying beard, one can immediately tell that Mohan is definitely suitable for assignments involving business wear, luxury watches, continental cars and health supplements. A man of few words, giving off a domineering aura, Mohan has the ability to instantly command respect from his audience simply with a stare. Having acted in schools before, he possesses the natural competence to easily execute different postures in front of the camera as required by his clients.