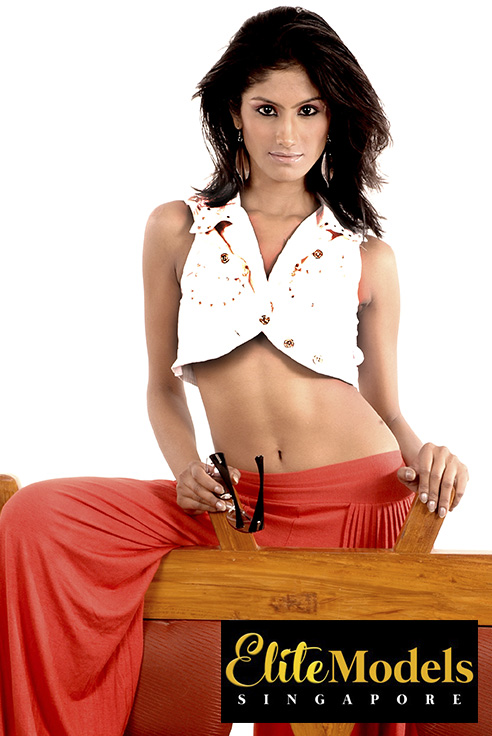 Address:
218 Changi Road #03-01 Singapore 419737
Email:
Enquiry@EliteModels.sg
Nidhi
Suitable for fashion shoots, printed advertisements, and events.
She is well-endowed with distinctive facial features that resemble a "Bollywood" actress!
On the street, Nidhi is usually mistaken for a Bollywood actress, giving her enough reasons to walk the modelling runway. Her professionalism and artistic sense commonly found in her photographs have successfully convinced numerous advertisers to hire her especially for videography assignments that involve giving a specific personality to a character. Her toned, slim figure is also one of her plus points, allowing her to fit easily into most fashionable attires that have unique cuttings. With her experience in being a model for various printed advertisements and catwalk shows, added with her side job as an emcee for many corporate events, she is definitely qualified to take up a range of diverse assignments.