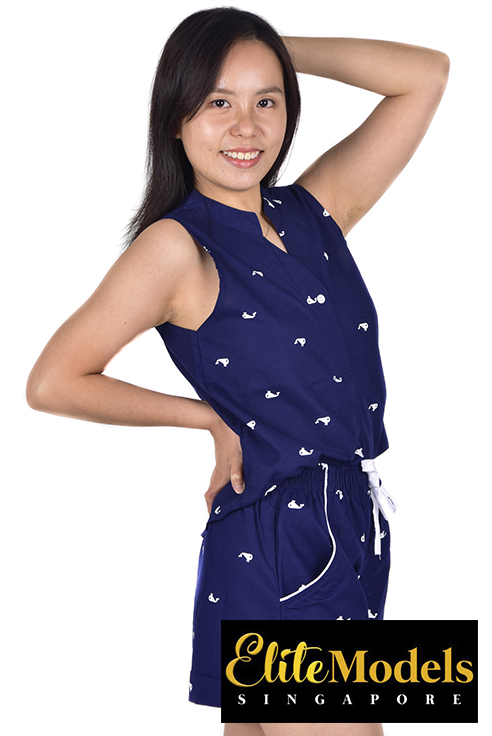 Address:
218 Changi Road #03-01 Singapore 419737
Email:
Enquiry@EliteModels.sg
Pearl
Suitable for events, printed advertisements, videography assignments and short films.
Her heart-warming smile is the highlight of every photograph in which she appears!
Even in some of the most stressful photography shoots, Pearl's cheerfulness would emanate through the place, making her an essential model with the X-factor. That explains why her clientele usually consists of companies targeting young students and event agencies conceiving public performances. With her smile brightening your day, she also exudes the great confidence of an experienced model, demonstrating good industrial qualities that are definitely an advantage in clinching her numerous event assignments. Previously, she was featured in several Mediacorp's television dramas.