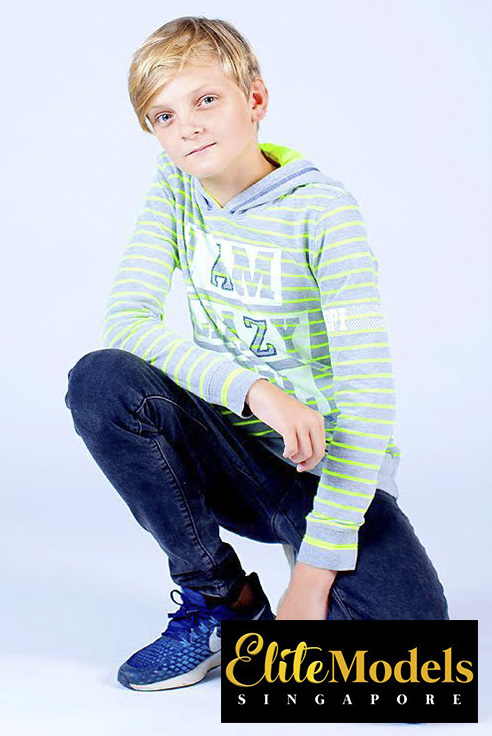 Address:
218 Changi Road #03-01 Singapore 419737
Email:
Enquiry@EliteModels.sg
Quirijn
Suitable for printed advertisements, television commercials and property launches.
An enthusiastic child full of boyish vigor and charm that always leaves a positive impression on his audience
Having been settled down in Singapore for a substantial number of years, Quirijn, a multilingual permanent resident, has already familiarised himself with our unique multiracial culture so much so that the various phases from our local jargon never seem to confuse him. As proficient as he is with languages, he is also naturally gifted with modeling postures. Standing in front of a clean backdrop with a camera pointing at him, Quirijn can effortlessly present the correct expressions required out of him, without much direction from anyone, proving himself to be a professional model despite his age.