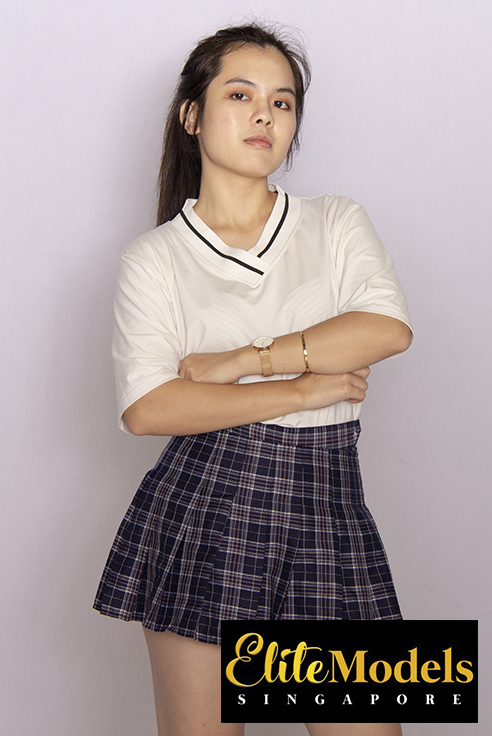 Address:
218 Changi Road #03-01 Singapore 419737
Email:
Enquiry@EliteModels.sg
Rosie
Suitable for events, printed advertisements, and television commercials.
Her constantly upbeat expressions, mixed with her silky long hair and flawless skin, is a perfect portrayal of a Korean pop-star
Rosie, a bright and ambitious student currently pursuing her Diploma, exudes a mixture of elegance and sweetness. Due to her fairness, she has the unique ability to showcase a variety of clothes and accessories, especially those popular ones like cosplay attires from Japan or streetwear from Hong Kong. Being an aspiring model recently, she has already garnered an impressive portfolio that includes studio and outdoor shoots, both of which are impressively done, and has been actively attending numerous local modelling events.