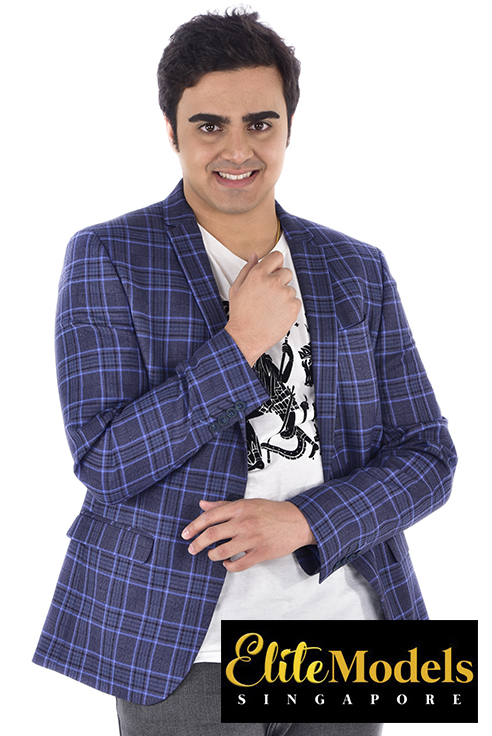 Address:
218 Changi Road #03-01 Singapore 419737
Email:
Enquiry@EliteModels.sg
Saahil
Suitable for events, product launches, videographic and printed advertisements.
Saahil's cheerfulness never fails to infuse positive energy into the people around him
As a natural conversationalist, Saahil is refreshing to work with, especially in complicated photography shoots where he has no problem lightening up the overall mood while trying his best to get into his best postures. His enthusiasm, a necessary learning attribute acquired from his years of being a self-employed boss, has always been his fuel to absorb information fast, helping him make tremendous progress in his modelling career. Standing at a good height of 183 metres, Saahil is suitable for assignments that focus on sport products, business wear and street fashion. Judging by his pleasant personality and professionalism, he should have no problem achieving success in this industry.