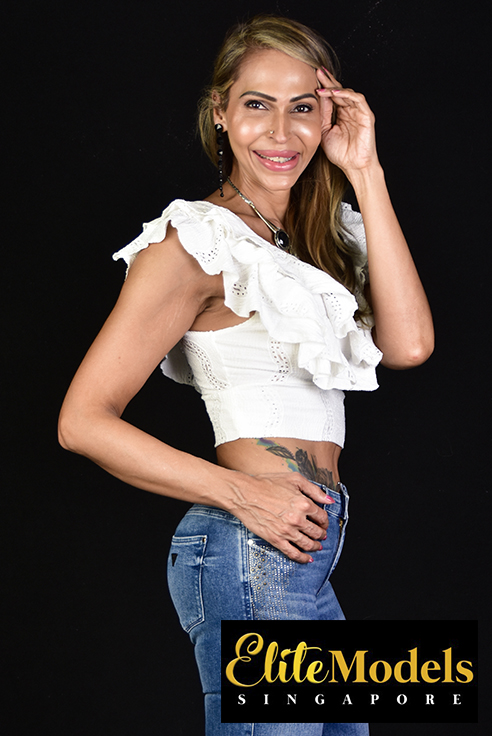 Address:
218 Changi Road #03-01 Singapore 419737
Email:
Enquiry@EliteModels.sg
Vicki
Suitable for fashion runways, events, printed advertisements, and videography assignments.
A gorgeous lady with a beautiful physique that scores high on the desirability scale
Being a sport enthusiast and a regular gym-goer, Vicki has managed to maintain her nicely-toned body to perfection over the years. Standing at a great height of 1.79 meters, she is able to elegantly catwalk across the runway and successfully convey the qualities of a fashionable outfit to her audience, making her a highly valuable professional model. With a substantial number of years modelling in the local photography community, Vicki has attained a colourful portfolio consisting of outdoor shoots that combine nature with her "get fit" personality and professionally taken studio photographs that bring out the best of her features.